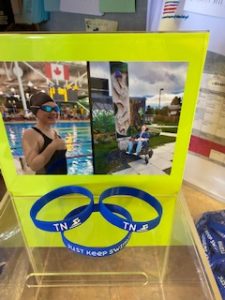 We will be selling blue bracelets for $5 to raise money for Tegan Nielsen, a former Laker.
Tegan suffered a spinal cord injury during a spring break tobogganing accident. She is 14 years old and is an amazing young lady just beginning to experience what life has to offer.
As you can imagine this is every parent's worst nightmare and an absolutely unbelievable, life changing situation for them to endure. The seriousness of Tegan's injuries will have an impact far too great for any one family to shoulder. There are many adjustments that will need to be made to support Tegan's recovery.
This is one way that the Laker family can help out.
As well, there is a dance on June 25th and this will be a fundraiser at the Pomeroy.
The Event: Wheels for Tegan
➢ Dance the night away with live musical performances by The Montney Coulees
Band with a special opening performance by The Roadside Distractions.
➢ Participate in various silent auctions and draws, with all proceeds going to support
Tegan Nielsen & family.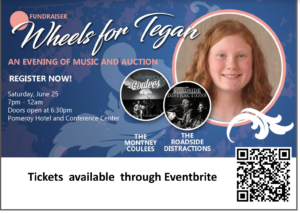 Thank you for your support!